Smart Cylinder Technology from Best Metal Products in Grand Rapids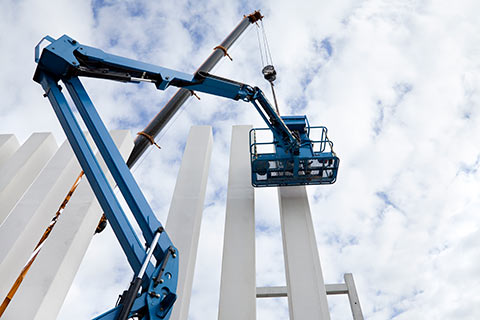 Smart cylinder technology use is growing making it arguably the most significant trend in industrial and mobile hydraulics. Our smart cylinder design is customizable with a wide range of options, probe lengths and output signals. These smart cylinders are available in both single acting cylinder and double acting cylinder types, with a wide range of mounting options. In this post, we will look at how we have combined state-of-the-art technology and value to provide, accurate, reliable, and durable smart hydraulic cylinders for a range of applications.
Using a magnetostrictive-based sensor, Best Metal Products' smart cylinder design senses the rod's position and generates an output that allows for continuous monitoring of the position of the cylinder rod. The machine that uses the cylinder is programmed to precisely communicate with the cylinder on what actions to take. Our smart cylinder designs are durable, rugged, and engineered specifically for mobile applications. These smart cylinders can operate in temperatures from -40°C to 105°C and can withstand up to 100G of impact.
After a loss of power, the Best Metal Products smart cylinder does not require recalibration or re-homing. The smart cylinders work with both analog and digital outputs with a high visibility LED display. Its non-contact sensing technology eliminates wear, while assuring the greatest durability and output repeatability. Using just one electrical connection, minimal wiring and programming are required, and with top of the line sealing capacity, our smart cylinders are long-lasting, regardless of operating conditions.
At Best Metal Products, we are the OEM choice in hydraulic cylinders in Grand Rapids and beyond. If you would like more information about our smart cylinder technology, do not hesitate to contact us today.