Our Hydraulics Cylinders Features and Mobile Equipment Applications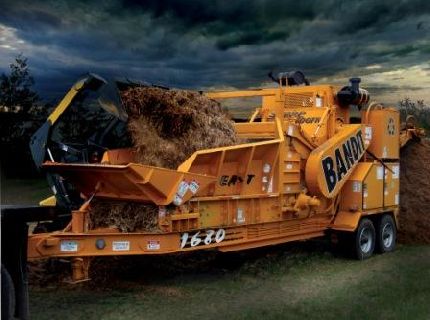 At Best Metal Products, we are capable of manufacturing almost any hydraulic cylinder to fit your needs, including custom hydraulic cylinders. We have the equipment, facility, and team necessary to manufacture the highest quality, complex and simple, large, or small hydraulic cylinders.
Best Metal Custom Hydraulic Cylinders are Manufactured with application engineering support, and we will provide engineering analysis of your specific application. Each cylinder has pressure ratings to 4000 psi, porting configurations of SAE, JIC, NPT, ORS, blocks, and rod-fed – as well as bore sizes from 1-8" and rod sizes up to 5". Our rod materials include chrome, nitro steel, stainless steels, nickel, and chrome with advanced seal options of low, medium, to high pressures. Not only do we do custom hydraulic cylinders but custom mounting too.
With integrated position sensing and cushioning on both ends of the stroke, our cylinders are made to last. Every cylinder features internal and external head designs, and integrated valves with a steel construction standard, though aluminum and stainless-steel options are also available. We even offer three different paint options: wet coat, electrostatic, and powder coat.
We have non-repairable and rephrasing cylinder designs available and we use a fast, accurate prototyping using a time-proven, 5-stage protocol. The types of cylinders we concentrate on are single acting, double acting, mobile, telescopic, piggyback, and "smart" position sensing cylinders.
Best Metal is a leading hydraulic cylinder manufacturer that has designed, prototyped, and made numerous hydraulic cylinders for a wide range of mobile equipment applications. Listed below are some of the fields that you can find our Best Metal products. From Agricultural to Environmental and Waste, we can provide the best cylinders.
Mobile Equipment Applications
Agricultural Equipment
Airport Ground Support
Skid Steer Attachments
Automotive Vertical Parking Systems
Automotive and Boat Lifts
Car Carriers
Snowplows
Concrete Mixers
Construction Equipment
Cranes
Dump Bodies and Hoists
Ergonomic Equipment
Environmental Equipment
Highway Signs
Horizontal Boring Machines
Lawn and Garden Tractors
Lift Gates
Log Splinters
Military Equipment
Mining
Off-Road Vehicles
Personnel Lifts
Recreational Vehicles
Street Sweepers
Medical Cots
Waste Equipment
To request a quote, please fill out the form by clicking here. Interested in finding out more and want to reach out to us? Contact us by phone (616) 942-7141 or use the form provided on our contact page.