Learn More about Best Metal Products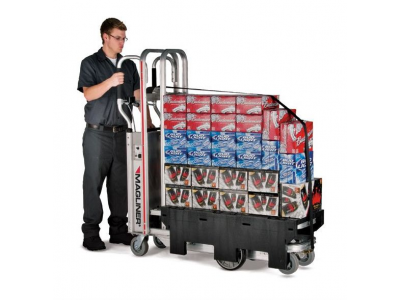 For 60 years, Best Metal has created the best products in original manufacturing equipment throughout Michigan and beyond. With our high-quality, American-made, custom hydraulic cylinders, we are guaranteed to meet quality standards, perform above the rating standard, and deliver a long-service life. Best Metal Products custom hydraulic cylinders are the OEM choice for critical applications throughout the industry due to our state-of-the-art technologies and exceptional service team that includes experienced engineers and fluid power specialists. With our experts in specialized prototypes and raw material inventory, our turnaround rates are the fastest available for custom hydraulic cylinders.
Industrial Market
We provide hydraulic cylinders to industries throughout the world, including military, farming, mining, forestry, and logging facilities. With out smart cylinder technology, we are able to provide to industries that need reliable and rugged applications because they can operate under extreme temperature ranges, anywhere from -40°C to 105°C and can still function under high impact – up to 100G! In addition to our smart cylinder technology, we also offer piggyback cylinders, telescopic cylinders, and single or double acting hydraulic cylinders. With our smart cylinder design, we can offer a wide array of options, output signals, and probe lengths in our single and double acting cylinders.
Mobile Market
We provide cylinders for agricultural equipment, airport ground support, cylinders for attachments, vertical parking systems, automotive lifts, barriers, boat lifts, car carriers, commercial snow plows, concrete mixers, construction equipment, cranes, dump bodies and hoists, ergonomic equipment, forestry, highway signs, horizontal boring machines, lawn and garden tractors, lift gates, log splitters, material handling equipment, military equipment, mining equipment, off road vehicles, personnel lifts, recreational vehicles, residential snow plots, street sweepers, medical cots, tarp covers, and waste equipment.
Hydraulic Cylinder Mounts
In addition to providing our custom hydraulic cylinders for a variety of industrial and mobile markets, we provide mounts as well. The types of mounts we offer are the adjustable clevis, clevis rod, cross tube rod, flange mount, clevis base, cross tube base, females thread, male thread, milled base, spherical bearing mount, tang rod, milled rod, tang base, and trunnion. When choosing a mount, we will work with you to choose the best for your cylinder application.
Best Metal Products does just that, provides the best metal products to our customers. With our use of hydraulic cylinder prototyping, smart technology, and custom hydraulic cylinders we can give you everything you need for your application. Request a quote today!