Do you Need a Telescopic Cylinder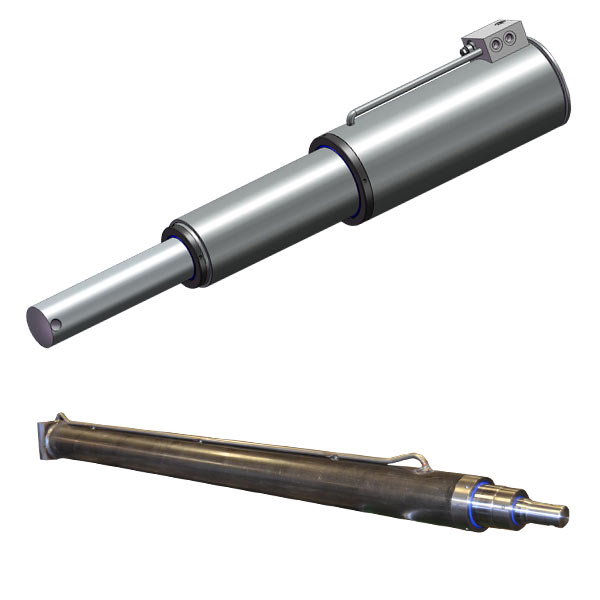 Hydraulic telescopic cylinders, which are also known as multistage cylinders, can be single acting or double acting hydraulic cylinders. Telescopic hydraulic cylinders are a kind of linear actuator with stages that operate in a straight line instead of circular. At Best Metal Products, our telescopic cylinders are available in two and three stage designs. In this post, we are proud to offer a range of telescopic hydraulic cylinders, including custom designs, that are sure to meet your standards and specifications.
Telescopic cylinder applications
As mentioned above, telescopic cylinders can be made as a single acting and double acting cylinder, allowing them to be used for a wide range of applications. Telescopic cylinders are used commonly is trucks used in construction, vehicle trailers, garbage and dump trucks, and a range of equipment used in the agricultural industry.
Telescopic cylinder advantages
The main advantage of using a telescopic hydraulic cylinder, is that they can be made as single acting, double acting, or a single / double acting combination. By choosing the combination single acting / double acting telescopic cylinder, you get the added benefits and function of a double acting hydraulic cylinder with the ease of operation and cost-effectiveness of a single acting hydraulic cylinder. Telescopic hydraulic cylinders are also space-saving and able to meet specific angle requirements.
At Best Metal Products, we have over 65 years of experience manufacturing components and are proud to have grown to become a leading supplier of the highest quality, American made custom telescopic hydraulic cylinders. We are an experienced and trusted company with a book of loyal customers. If you are interested in working with us, or have any questions about our hydraulic cylinders, please do not hesitate to contact us today!